So apparently I have a slight addiction to the show Phineas and Ferb. It cracks me up.
But more importantly, I've come to realize I have a crush on the Evil Dr. Doofenshmirtz. Heinz, to me.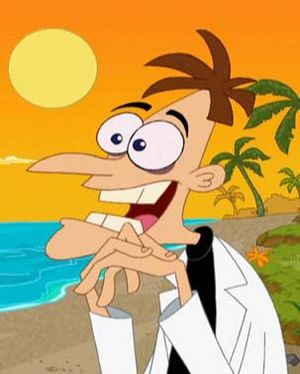 I don't know if it's the bulgy eyes, the crazy hair, or the stylin' lab coat, but there's just something about that man.
Or maybe it's our propensity to
love
evil
.
Could be all those huge "inators" he builds. He's definitely a hands-on evil genius.
Though, being forced to be a yard gnome as a child didn't hurt his chances with me either.
So, you tell me. What is it about the evil Dr. Doofenshmirtz that makes him so gosh darn irresistible?