I finally got a new bathing suit last night. Ever since the
wardrobe malfunction
on the beach last summer, in which I issued a public apology to the inhabitants of that section of Rehoboth Beach, I've needed a new one.
Well, I got one last night.
It was a family affair, so you can imagine the unadulterated joy it was to bathing suit shop - which I hate - with The Man and Urchins in tow. I basically got the one that I could tolerate and called it a night.
So I now own a bathing suit with leopard print. Grey and black toned leopard print. I've never owned a leopard printed anything in my life. (I heard those gasps of shock, but believe it, leopard print ain't my shtick.)
It also has cups of steel. I kid you not. I could knock on these knockers and hear a resounding ~BONG~. I feel like I should be sporting a helmet with horns protruding from each side and wielding a spear as I descend from Valhalla.
If only I could work it like Bugs bunny, then at least I'd know I looked good.
But alas, I fear I wear it like Helga, the opera singing warrior in my old favorite video game Clayfighter.
I originally was trying for some rockabilly style. It has that vintage pinup vibe about it. Here's a picture. It doesn't show the cups that well, but you get the idea.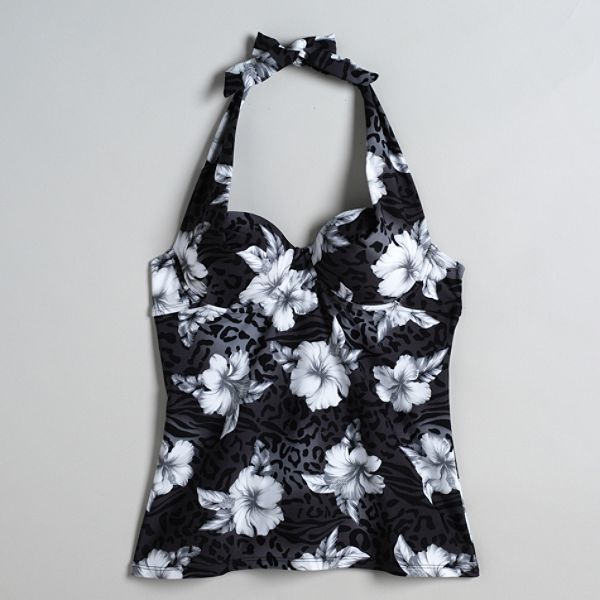 I may add little gun barrels to the center of each cup just to give a nod to the Austin Powers Fembots. We'll see.
Speaking of vintage pin up girl style, if you haven't checked
these guys
out, you're no hep cat of mine. I love their designs.
So, any bathing suit disasters you'd care to share with the rest of the class? We're all ears!