I spent two and a half hours this morning at the local urgent care facility with the oldest Urchin, who is now eight. That girl. I'm telling you, it's a wonder I don't have more grey hair than I already do. Some of you remember t
he emergency appendectomy of last summer
where what could go wrong did. And The
Lyme disease of the summer before tha
t. And the
never-explained illness
of her kindergarten year, complete with
lots of blood work
, head x-ray and
cat scan
.
So here's the latest saga. On Friday morning at school, she apparently found a bug in her hair and ripped it out. She went to the nurse because it left a mark. Nurse applied antibiotic ointment and the Urchin remembered to tell me about it. I checked it out, and there was a red mark and possibly a scab. Saturday comes and goes with me checking it periodically. Saturday night I finally decide I don't think it's a scab.
And it's not. It's insect mouth parts.
Which I try with no success to remove. So I apply liberal amounts of ichthamol (which reminds me of the living sludge from Creep Show*) in a hail Mary attempt to draw out said insect mouth parts.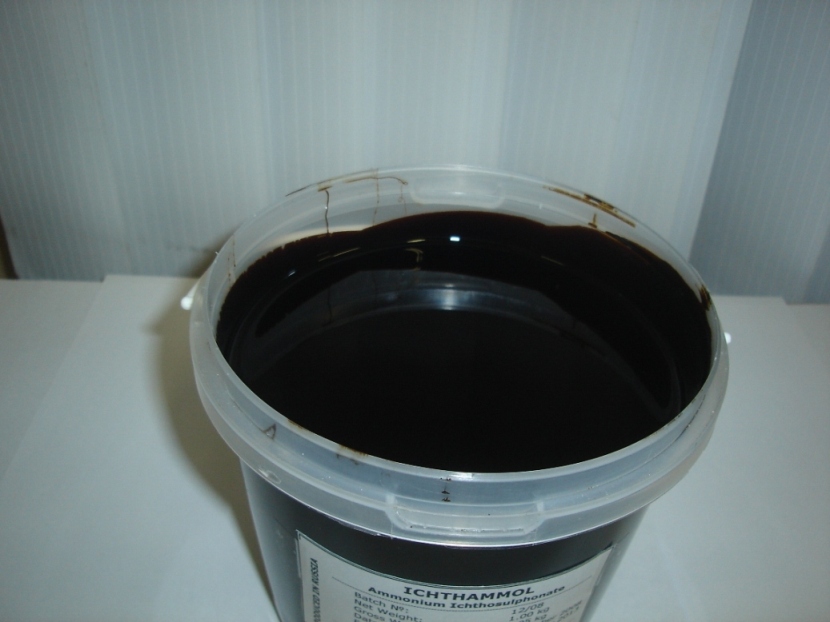 Icky, icky, ichthamol.
* Not for the weakly constituted. This clip is really gross.
It was a long, hard, painful extraction, in which that brave little toaster only said "ow" twice, and I'm happy to report that all visible bug parts have been removed. Sigh. Here's hoping tomorrow's a little less adventurous.
So how was your weekend?