Hello AtoZers! Welcome to Tongue In Cheek, where everything is true, except for the stuff that isn't. I'm Ava Quinn, and this year I'll be posting reruns from the best of Tongue In Cheek (according to me) so you can get a better understanding of just how crazy it gets around here.
This first rerun comes from March 2012. In 2010, I staged a polka intervention for my parents who live in Montana. They were getting out of hand, so I sent liberal doses of Burt Bacharach, Lionel Richie and other easy listening standards to calm things down. And at the time, I may have said a few
derogatory
inflammatory
not nice things about Polka.
Well an Eastern European renegade pro-polka group apparently took offense to some of the things I posted and remotely took over my blog for a time, using a high tech, tricked out schnitzel truck. But with some help from the Gnome Defense League's
Gnome Underground Network
(G.U.N.), who I used to do a little wet work for, and a core group of devoted local rednecks, I was able to prevail. So here are the last two Polkapocalypse posts from that year for you to enjoy.
THE TARGET: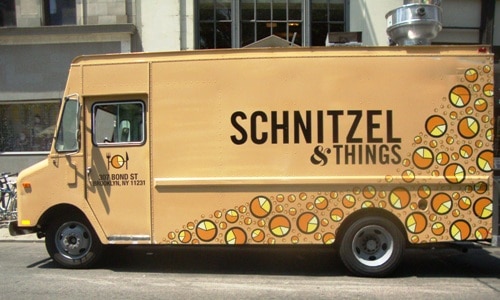 THE TEAM:
THE ASSAULT VEHICLE:
THE CRACK HILLBILLY CONTINGENCY:
I mean, are they not the Charlie's Angels of rednecks?
I've gotten some intel back on the enemy. Most of the early disconcerting pictures have a striking resemblance to the famous images of the retreating Sasquatch. But I've finally received some definitive information on their most infamous polkaing teams. Their lederhosen are color coded based on their areas of expertise.
GREEN - Camouflage infiltration and snipers.
ORANGE - Demolitions experts.
picture from theguardian.com
I'm not sure what these guys do yet, but I have my suspicions.
huffingtonpost.com
Right now that's not important. Everything's set in motion. By this time tomorrow, God willing, I'll have my blog back.
The Polka Underground is going down!
The Polkapocalypse Is Over
!
It was a long and grueling struggle, but the Gnome/Hillbilly Contingency prevailed. We rousted those polka playing zealots right back to the underground where they belong.
With the Gnome Defense League's infamous element of surprise on our side and the crack redneck special forces behind us, we handed them their asses.
We had gnomes hidden everywhere - armed to the teeth.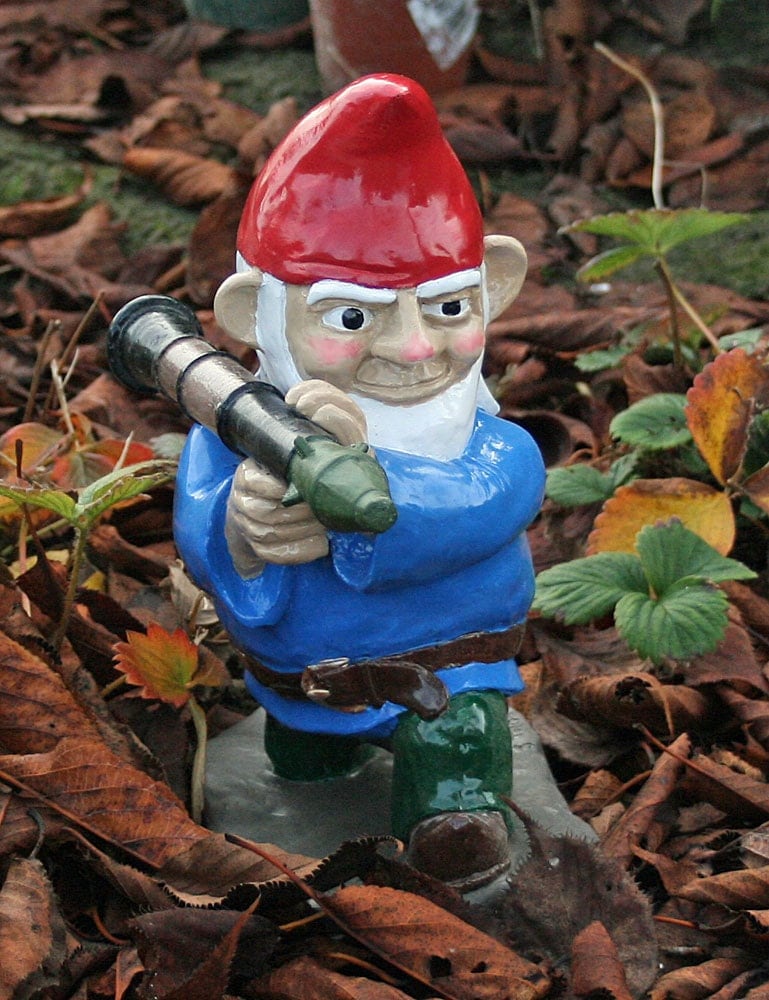 We even had Gnome Commandos dropping from the roof like a scourge of the skies.
We meant business.
But don't be fooled. The schnitzel truck was no easy target. Those polka fiends brought the big guns. Literally.
It was a fierce and bloody battle and there were casualties on both sides.
But as the Redneck S.W.A.T. team laid down cover fire, a hootin' and a-hollerin' the whole time, Ninja Gnome crept in and planted explosives on the schnitzel truck.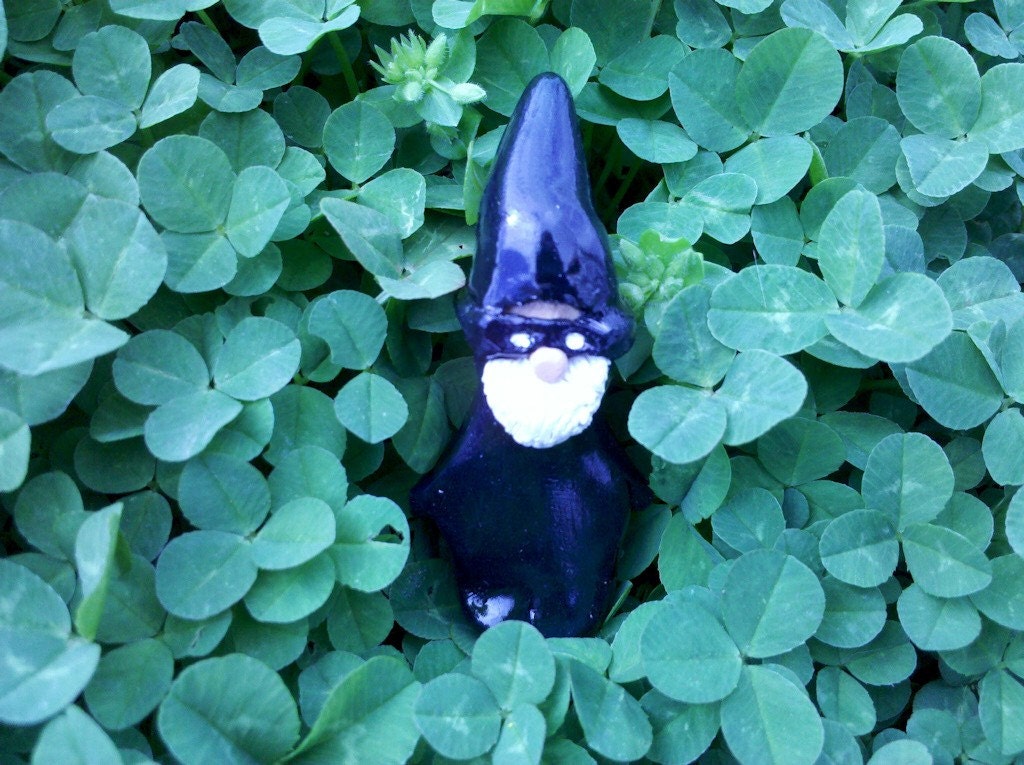 And the war was won!
The after party was what legends are made of. It went on for a week. I've finally just taken back my yard. That's what took so long in bringing you the final update on the Polka Apocalypse.
Look for the party recap soon. Until then, Citizens: Beware the demon rhythms of the Polka!!!